The Food and Wine Conference took place July 18-20, 2014 at the beautiful Rosen Shingle Creek in Orlando, Florida. Bloggers from all over the US, and the world, attended the food-centric event.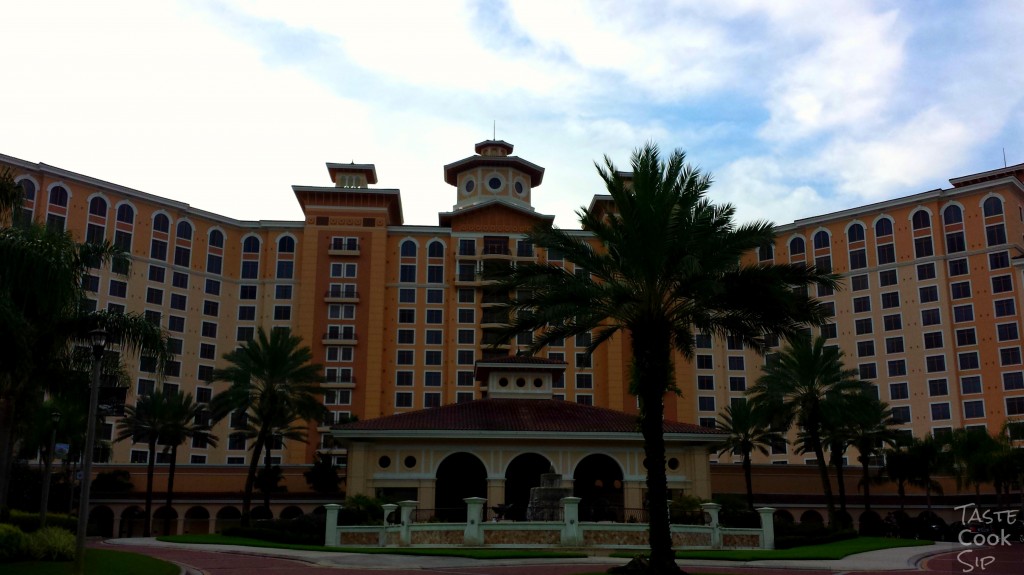 It was my first time attending a conference of this nature, to focus on my food writing. I had interacted with a few of the bloggers online and via email, but nothing really prepares you to be part of a group of 300 dynamic personalities who are there to hone their craft, learn and celebrate the camaraderie started for many on #SundaySupper.
We were greeted by Food and Wine Conference Organizer, Isabel Laessig, and welcomed personally by Mr. Harris Rosen.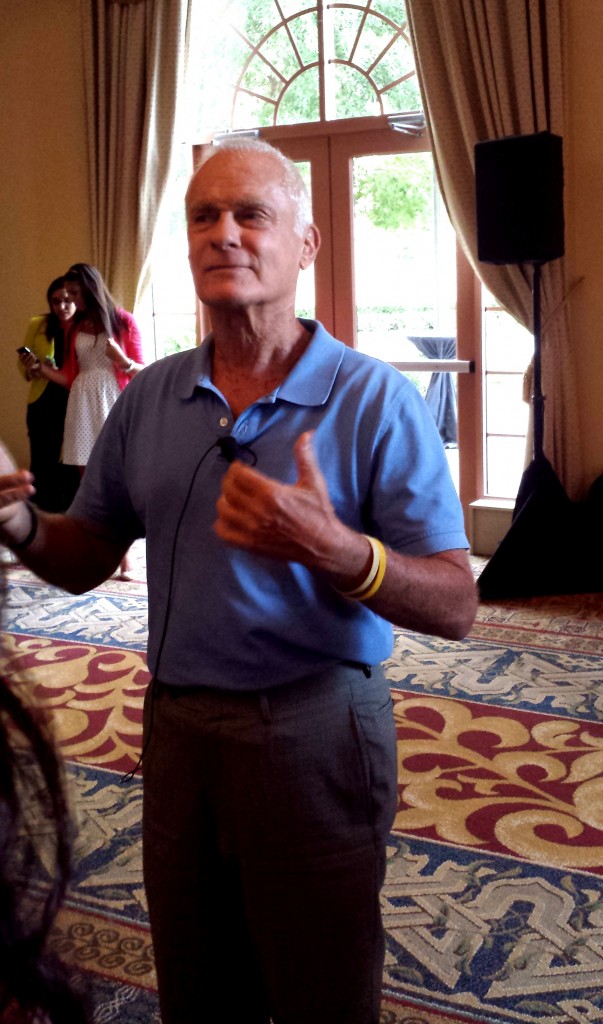 Of course there was amazing food…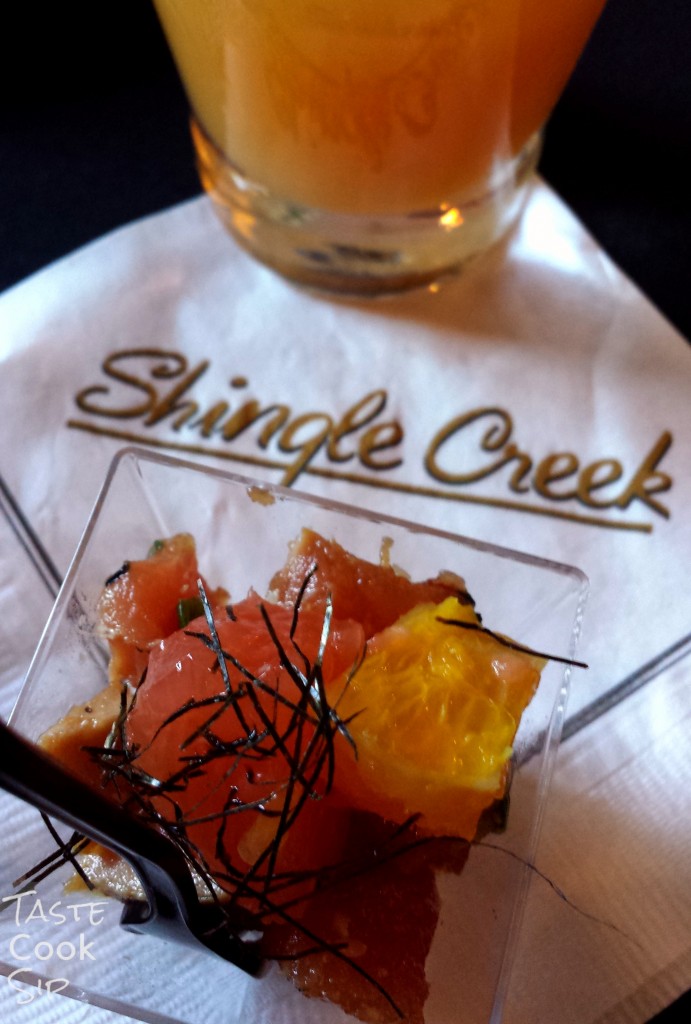 Prepared by the best…
Which was a wonderful way to break the ice and get to know people. As those who live and write about food regularly touch on, nothing brings people together like sharing a great meal.
The second day brought all conference attendees the wealth of information on many subjects. From SEO 101 with Dan Cristo and Nicole Cook to social media tips and tricks on G+, Twitter, Facebook & Pinterest from panelists Dennis Littley, Lora Amato, Brianne Izzo, Kim Vij and Amanda Boyarshinov. There was a wealth of useful information packed into each session.
Not everything was technical, we were treated to the vivacious personalities of Coryanne Ettiene and Jackie Gordon, who reminded us all to stay true to ourselves and to maintain our authentic voice. The cooking entrepreneurs in the audience appreciated the straight talk on taking prized home recipes into professional development, presented by Erika Kerekes and Michele Northrup.
In-between the sessions, attendees exchanged information, shared our takeaways and brainstormed on some of our individual challenges. The subject-matter experts, keynote speakers and brand representatives sat in on every session and welcomed questions from conference goers. There was a tangible presence of comradeship and support connecting each person from the seasoned pro, to the person about to sit at the keyboard for the first time to contribute their passion and knowledge to the blogosphere.
The feeling in the air was energizing, uplifting and inspiring; I left the second day of the 2014 Food and Wine Conference excited to delve into the final day of demos and work sessions.
Sunday's schedule could be split up between demos and interactive sessions or a more academic lecture track. I would have loved to have attended all of the wonderful sessions, but was able to bounce between sessions to get the most for my individual needs. I took notes, pictures of slides, asked questions and felt like I was back in school at one point. So.Much.Great.Information.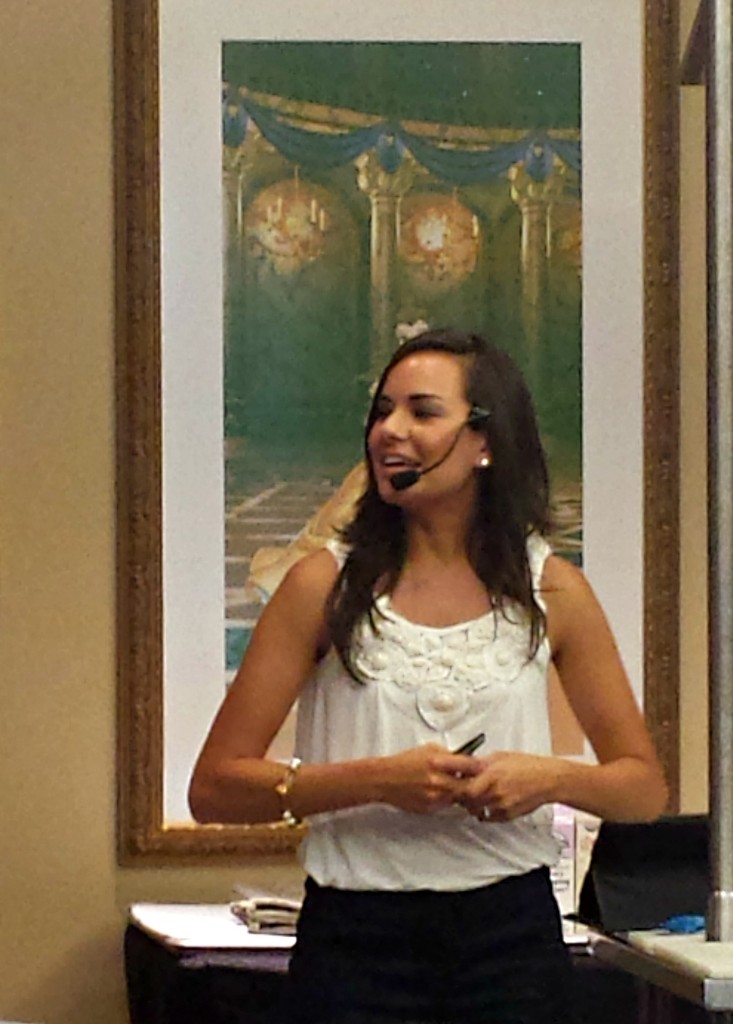 The last day wrapped up with Whitney Miller demoing and addressing the group on recipe development, her journey on Master Chef and making several of her dishes. Whitney was warm and approachable, answering questions and signing books after the session.
The conference was over, but the fun had not ended. What better way to celebrate this great weekend, than to share a Sunday Supper together? We headed over to Taverna Opa in Pointe Orlando to start the evening by enjoying a delicious Greek meal.
Our large group was entertained by a belly dancer, we danced on tables, danced around the restaurant and celebrated our wonderful journey. Together.
A special thanks to all of the conference organizers, speakers, contributors and sponsors. Our host venues Rosen Shingle Creek Hotel and the Rosen School of Hospitality were extraordinary and very easy to navigate. Big thanks to all of the wonderful people I interacted with and all of the fellow food writers out there who took the time to pause (Wait, first take a picture of that awesome dish!) and share their experiences. I loved meeting and interacting with everyone!
I'm already looking forward to  the 2015 Food and Wine Conference and hope that you'll join us. If you are reading this post and have any questions, please reach out by commenting or drop me a line.
SAVE THE DATE:
2015 Food and Wine Conference
at Rosen Shingle Creek
July 17-19, 2015