January 4, 2014 | Posted in:Dining out
New Orleans Cajun Seafood has opened it's second Orlando area location, on Aloma Ave in Winter Park near the intersection of Goldenrod Road. Known for it's garlic crabs and seafood by the pound, the New Orleans Cajun Seafood Winter Park location offers an expanded menu to include breakfast, sandwiches and burgers.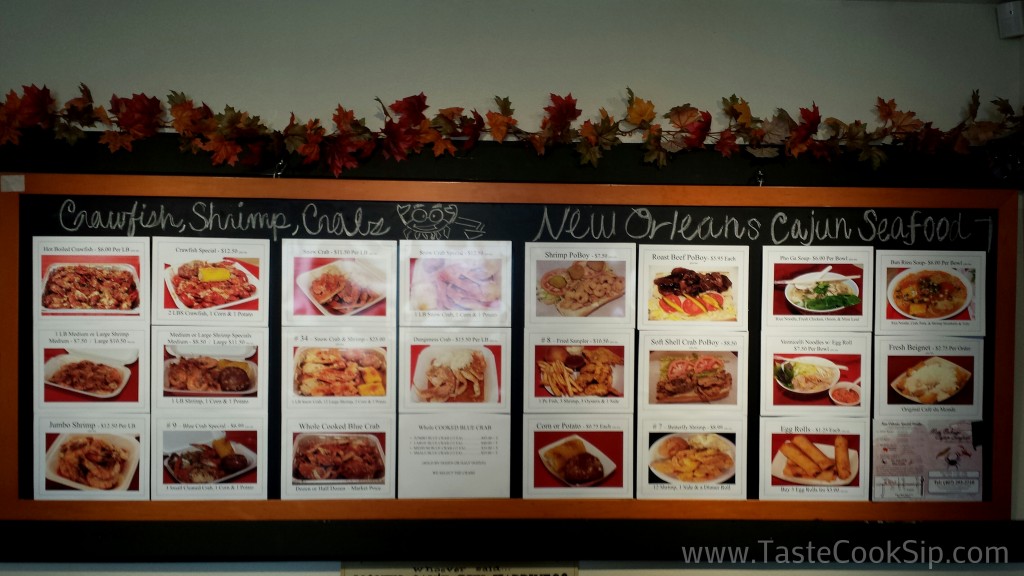 I visited on their grand opening day along with some of the regulars from the previous establishment, Cheddar Jack's, who were enjoying their breakfast favorites. Omelets, breakfast combos, pancakes and waffles are being served 8:00am- 11:00am Monday through Saturday and 8:00am-noon on Sunday. Both breakfast and regular menus were available at my 10:45AM Saturday visit, so I ordered the Crab Cake Eggs Benedict ($7.95) from the breakfast menu and the Crawfish Po Boy ($8.50) from the regular menu. Good choices for both.
The Crab Cake Eggs Benedict was a large portion, with 2 nicely poached eggs served on top of crab cakes and toasted English muffins. The hollandaise sauce had nice flavor and for the price of $7.95 I would be happy to eat these again. The Crab Cakes are being switched out the New Orleans Cajun Seafood recipe soon, which I'll be happy to try, but these were just fine for a Benedict. The hashbrowns were tasty, fresh and not a bit greasy. On the note of breakfast, I saw several omelets being enjoyed and chatted with the regulars who recommended trying one on my next visit.
I couldn't leave without sampling a Po Boy. A fellow Marylander at a neighboring table had ordered the Soft Shell Blue Crab Po Boy and proclaimed it delicious and also recommended the Jambalaya, which had a healthy kick. The Crawfish Po Boy had a healthy portion of fried crawfish, which were tender and flavored with Cajun seasoning in the coating. The French bread exterior was crusty and gave way to a fresh and nicely dense bread that held up to the fillings. A light coating of mayo, fresh tomatoes and lettuce finish out the hearty Po Boy.
Service was very friendly from start to finish. The two servers walked me through the new menu and shared their favorites from the breakfast and regular menus. I was checked on several times and had offers for refills on drinks. Don't be surprised if you end up in a conversation or two with some of the other patrons, as everyone seems curious and excited about the new menu.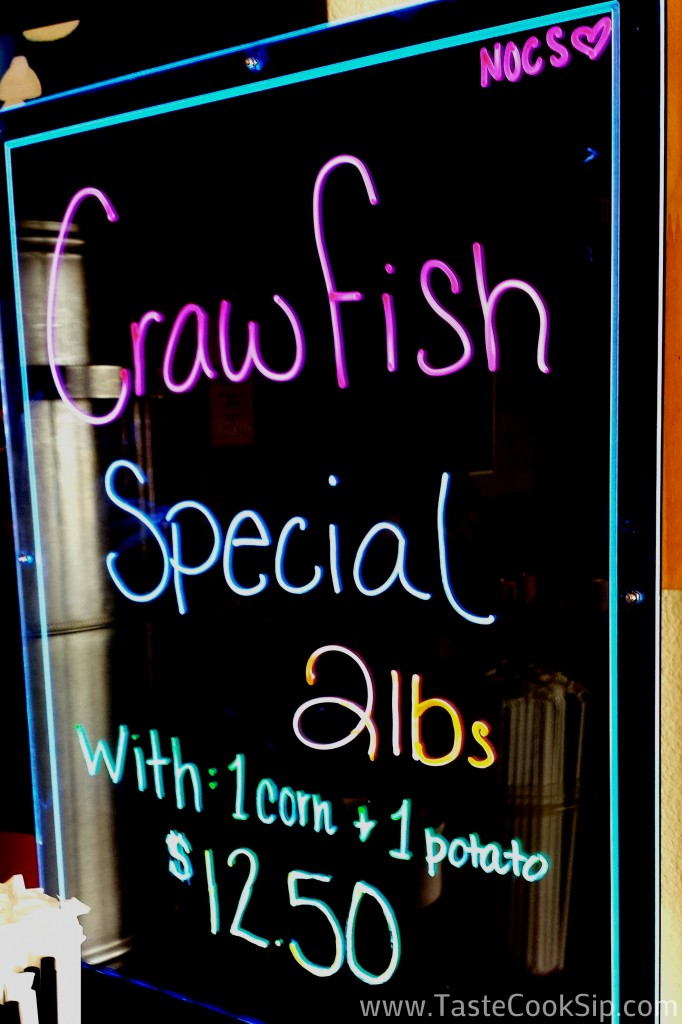 The full menu from the original West Colonial location is here, including the popular seafood combos. The expanded Winter Park menu isn't online as of yet, but I've posted pictures on Urbanspoon.com. Rounding out the Original Cajun seafood favorites is the addition of burgers, cheesesteaks and salads. The restaurant is dine in or take out, credit cards are accepted. Current operating hours are 8am-9pm, seven days a week.
Update: I've sampled the Jambalaya, Oyster Po Boy and Beignets in subsequent visits. The Oyster Po Boy was delicious with 8 plump, large fried oysters to fill the Po Boy. The only thing missing was the traditional rémoulade sauce, which I was told is on it's way. The Jambalaya packs some heat and is more reminiscent of a Spicy Manhattan Chowder than a traditional Jambalaya, but I'm not complaining! The beignets were delicate and covered heavily in powdered sugar, a nice portion for $2.75. The dough pockets were not greasy and best eaten as they arrive at the table.  Service was again very friendly and with great recommendations.

[contact-form][contact-field label='Name' type='name' required='1'/][contact-field label='Email' type='email' required='1'/][contact-field label='Website' type='url'/][contact-field label='Comment' type='textarea' required='1'/][/contact-form]
I enjoy writing about and participating in the food, wine and culinary scene in Central FL in my off hours. I started Orlando Uncorked, a local non profit wine education group, to promote the approachability of wine and donated our event proceeds to local area charities. The popular wine tasting events grew into structured wine classes and finally, food and wine writing for Orlando Home & Leisure Magazine and The Seminole Chronicle. Thanks for stopping by and if you'd like to join in on my fun, follow me on Twitter, Instagram, Untappd, Drync & Vivino @WineChix . Cheers!