May 7, 2015 | Posted in:Cooking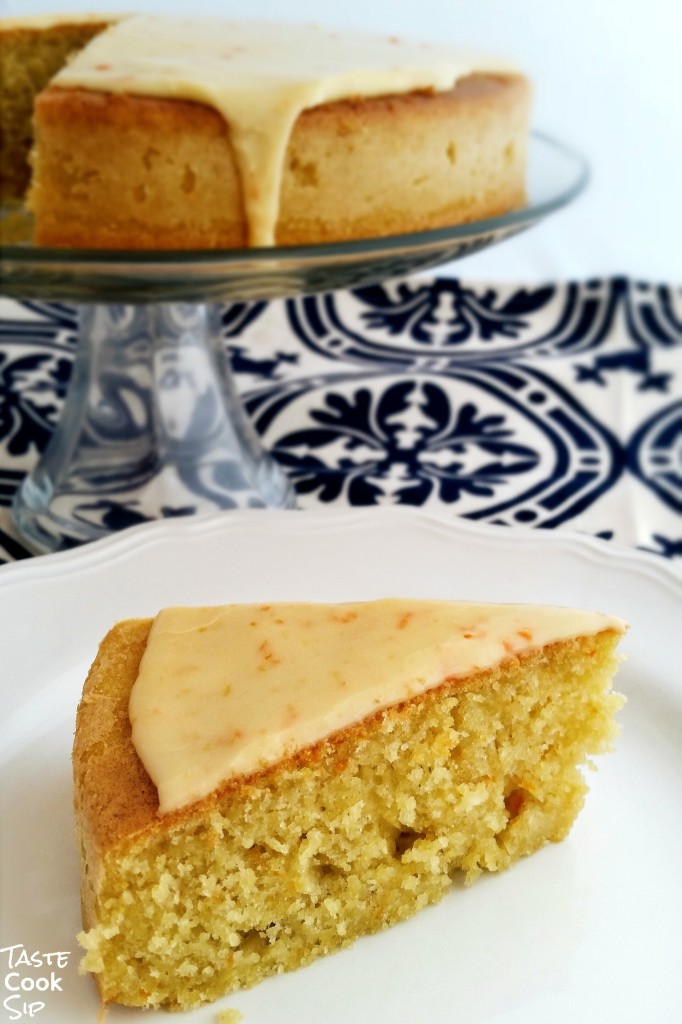 This lovely Orange Blossom Olive Oil cake is a perfect centerpiece to any brunch table. The olive oil prevents the cake from tasting overly sweet, I used a popular brand from California to lend a fruity, yet peppery note to my cake. The glaze helps to enhance the citrus flavors provided by the Nielsen-Massey Orange Blossom Water. Take care to measure your orange blossom water away from the mixing bowl, as any extra will easily take this lovely cake from delicately scented, to overly perfumed. While you could use orange juice in the recipe, I found the True Organic Juice Tropical Mango created a more pleasing depth of flavor in my cake and a pretty color for the glaze.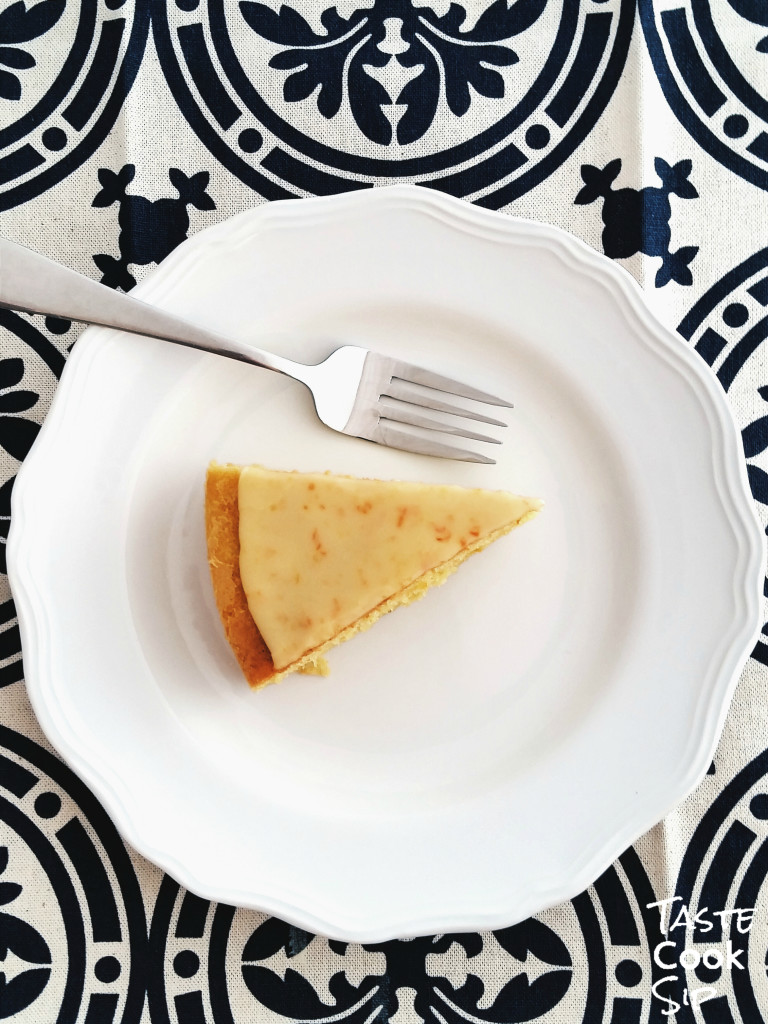 Orange Blossom Olive Oil Cake with Mango Citrus Glaze
Ingredients
3 large eggs
1 cup Dixie Crystals Extra Fine Granulated Pure Cane Sugar
1 1/2 cups milk
1 cup good-quality extra-virgin olive oil, plus more for coating the pan
1/4 cup True Organic Juice in Tropical Mango
1/4 teaspoon Nielsen-Massey Orange Blossom Water
1 tablespoon finely grated orange zest
2 cups Bob's Red Mill Super Fine Cake Flour, plus more for dusting the pan
1/2 cup coarse-ground cornmeal
1/2 teaspoon baking powder
1/2 teaspoon baking soda
Pinch of salt
Glaze
1 cup Dixie Crystals Confectioners Powdered Sugar
2 Tblsp True Organic Juice in Tropical Mango
1 tablespoon fresh lemon juice
1/4 teaspoon Nielsen-Massey Orange Blossom Water
1 tsp orange zest
Directions
Preheat the oven to 350°F.  Coat a 9-inch round cake pan with olive oil and flour; tap out any excess flour.
In a large mixing bowl, whisk together the eggs and granulated sugar until well blended and light in color. Add the milk, olive oil, fruit juice, orange blossom water and orange zest. Mix well.
In another bowl, stir together the measured flour, cornmeal, baking powder, baking soda, and salt. Add half of the egg mixture to the dry ingredients, stirring until just blended. Add the remaining egg mixture, stirring just to incorporate  (the batter will be slightly lumpy; do not overmix). Pour the batter into the prepared cake pan.
Place on the center rack in the oven and bake 40-50 minutes, until a toothpick inserted into the center comes out with just a few crumbs. Remove cake from oven and place on a wire rack to cool completely.
When the cake has cooled, run a knife around the perimeter of the pan and gently invert the cake onto a serving plate. Combine the powdered sugar, Tropical Mango juice, orange blossom water, orange zest and lemon juice in a small bowl and mix until the powdered sugar is dissolved and the mixture is free of lumps, about a  minute. If the glaze is too thick and not easily pourable, add a teaspoon or less of water. Pour over cake and spread with an offset spatula, to achieve desired look.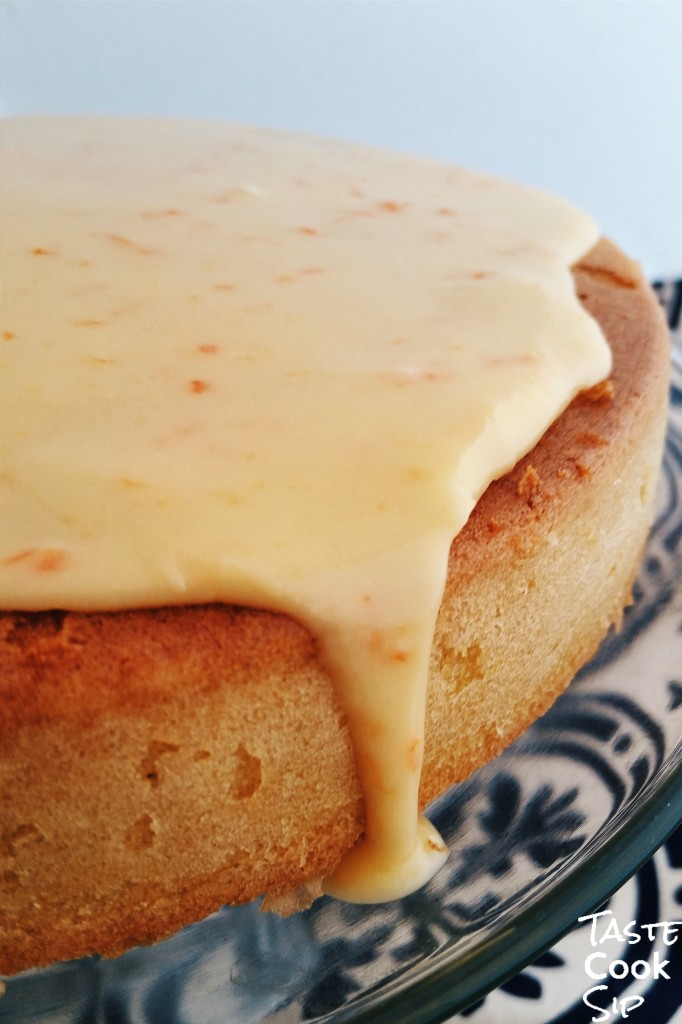 Disclaimer: Thank you to #BrunchWeek Sponsors: Bob's Red Mill, Cabot Creamery Cooperative, California Walnuts, Dixie Crystals, Grimmway Farms/Cal-Organic/True Juice, KitchenAid, Le Creuset, Nielsen-Massey Vanillas, Pacari Chocolate, Stonyfield Organic, Vidalia Onions, and Woot Froot for providing the prizes free of charge. These companies also provided the bloggers with samples and product to use for #BrunchWeek. All opinions are my own.

Disclaimer: The #BrunchWeek giveaway is open to U.S. residents, age 18 & up only. All entries for the winner will be checked and verified. By entering you give the right to use your name and likeness. The number of entries received determines the odds of winning. Twelve winners will be selected. The prize packages will be sent directly from the giveaway sponsors. The #BrunchWeek Bloggers are not responsible for the fulfillment or delivery of the prize packages. Bloggers hosting this giveaway and their immediate family members in their household cannot enter or win the giveaway. No purchase necessary. Void where prohibited by law.
Welcome to the third annual #BrunchWeek hosted by Terri from Love and Confections and Shaina from Take A Bite Out Of Boca. We are so excited to have you join us this year!  Celebrate Brunch with us this week as we prepare for Mother's Day. 30 Bloggers from around the country will showcase their best brunch dishes, from cocktails to casseroles, breakfast breads, sandwiches and salads – there is something for everyone!
Join us for Brunch today with these recipes from the #BrunchWeek Bloggers!
BrunchWeek Beverages:
Grape Mojito from The Spiffy Cookie.
BrunchWeek Egg Dishes:
Caramelized Onion, Kale, Bacon and Cheddar Strata from Love and Confections.
Kale and Toasted Quinoa Egg White Scramble from Take A Bite Out Of Boca.
Breakfast Enchiladas from Cooking in Stilettos
Croque Madame Breakfast Casserole from Bread Booze Bacon.
Rainbow Chard and Cheddar Cheese Frittata from My Catholic Kitchen.
BrunchWeek Breads, Grains and Pastries:
Perfect French Toast from Quarter Life (Crisis) Cuisine.
Oat Breakfast Cookies from Pink Cake Plate.
Cinnamon Oatmeal Pancakes with Spiced Pear Syrup from The Redhead Baker.
Cinnamon Crumb Coffee Cake Muffins from Making Miracles.
Classic Buttermilk Pancakes from That Skinny Chick Can Bake.
Bacci Bread and Pear Pudding from A Day in the Life on the Farm.
Pear Coffee Cake and Fruit & Cheese Salad from Sew You Think You Can Cook.
BrunchWeek Main Dishes:
Waldorf Quinoa Chicken Salad from Cupcake & Kale Chips.
BrunchWeek Fruits, Vegetables and Sides:
Chilled Strawberry Soup from The Suburban Soapbox
BrunchWeek Desserts:
Orange Blossom Olive Oil Cake with Mango Citrus Glaze from Taste Cook Sip.
Walnut Meringue Banana Mess from Jane's Adventures in Dinner.
I enjoy writing about and participating in the food, wine and culinary scene in Central FL in my off hours. I started Orlando Uncorked, a local non profit wine education group, to promote the approachability of wine and donated our event proceeds to local area charities. The popular wine tasting events grew into structured wine classes and finally, food and wine writing for Orlando Home & Leisure Magazine and The Seminole Chronicle. Thanks for stopping by and if you'd like to join in on my fun, follow me on Twitter, Instagram, Untappd, Drync & Vivino @WineChix . Cheers!
12 Comments
Croque Madame Breakfast Casserole - Bread Booze Bacon - […] Orange Blossom Olive Oil Cake with Mango Citrus Glaze from Taste Cook Sip. […]
#BrunchWeek: Pear Coffee Cake and Fruit & Cheese Salad | Sew You Think You Can Cook - […] Orange Blossom Olive Oil Cake with Mango Citrus Glaze from Taste Cook Sip. […]
Grape Mojitos | The Spiffy Cookie - […] Orange Blossom Olive Oil Cake with Mango Citrus Glaze from Taste Cook Sip. […]
Waldorf Quinoa Chicken Salad for #BrunchWeek & #Giveaway - Cupcakes & Kale Chips - […] Orange Blossom Olive Oil Cake with Mango Citrus Glaze from Taste Cook Sip. […]
Cinnamon Oat Pancakes with Spiced Pear Syrup by The Redhead Baker - […] Orange Blossom Olive Oil Cake with Mango Citrus Glaze from Taste Cook Sip. […]