December 11, 2013 | Posted in:Cooking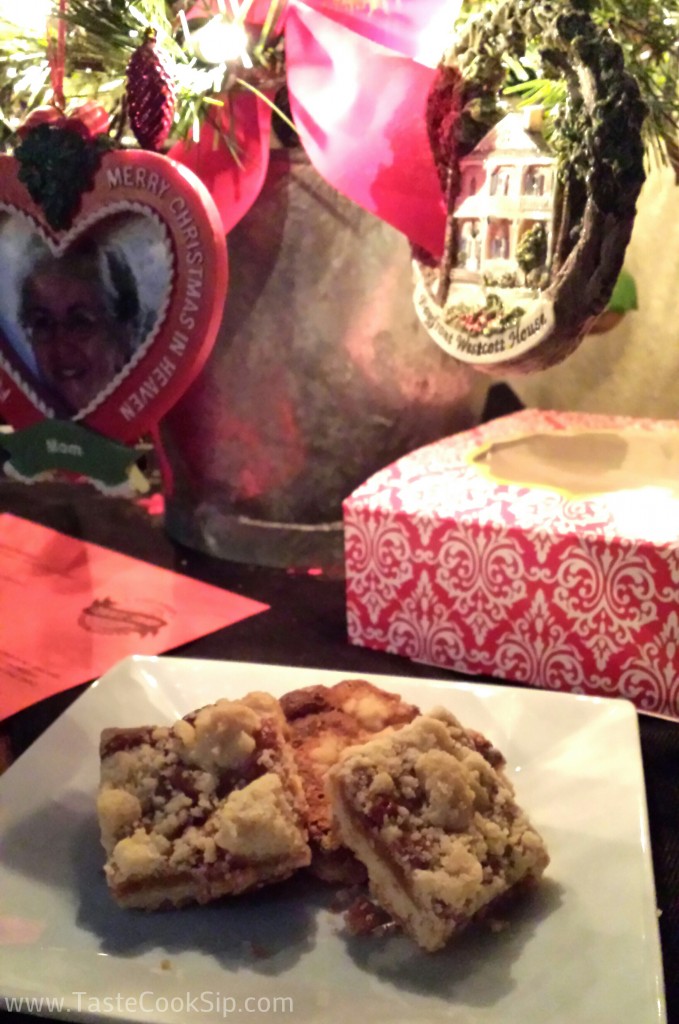 For me, sweet memories of baking at the holidays goes all the way back to being a small child and "helping" my Grandmother in the kitchen. She was the host of the large family Christmas gatherings and went all out, making dozens and dozens of many different cookies. Always making sure to have each guests favorite cookie on hand for our days-long holiday celebration. As a child, it was magical. I host my family Christmas gatherings and I still wonder how my Grandma Barb did it all- the decorating, crafts, baking and shopping. And she always did everything with lots of love, which was the best gift.
I have been hosting my own cookie swap for over 10 years. While I love to bake, I rarely have time to make 12-15 different kinds of cookies, à la Grandma Barb. My swaps started as a fun thing for the neighbors to do, then graduated to a gaggle of girlfriends and finally amped up to a friendly competition for who would be crowned the Cookie Queen. A pageant Tiara (really) and prizes had the participants upping their game and the cookies are always marvelous. Throughout the year, the regular participants are always keeping their eyes out for new "Cookie Queen" worthy recipes. The inspiration for my Great Blogger Cookie Swap cookie was scoped out by my friend, Deborah, during her visit to Epcot Food and Wine this year. She made the Epcot version for my swap and it's tasty- congrats to Deborah for being runner up for Cookie Queen.
When I decided to participate in the Great Food Blogger Cookie Swap to support Cookies for Kid's Cancer, I immediately thought about reworking that recipe; creating something decadent and holiday appropriate, that would also ship well. I reworked the recipe by omitting nuts, using fat free sweetened condensed milk to cut down on the sugary taste, salting the Werther's caramel mixture slightly with Maldon Sea Salt Flakes and using my standard shortbread base, with a bit more flour added to get a nice crumble topping. I'm very happy with the results and so were my GFBCS recipients. Thanks to Hannah at Fleur-De-Licious and Marly at Chicago Foodies for the great feedback!
Along with the recipe for my tasty Salted Caramel Shortbread Bars, I've included my tips for hosting your own cookie swap. I hope they help you start your own swap and maybe your own friendly competition for Cookie Queen. Merry Christmas and Happy Holidays!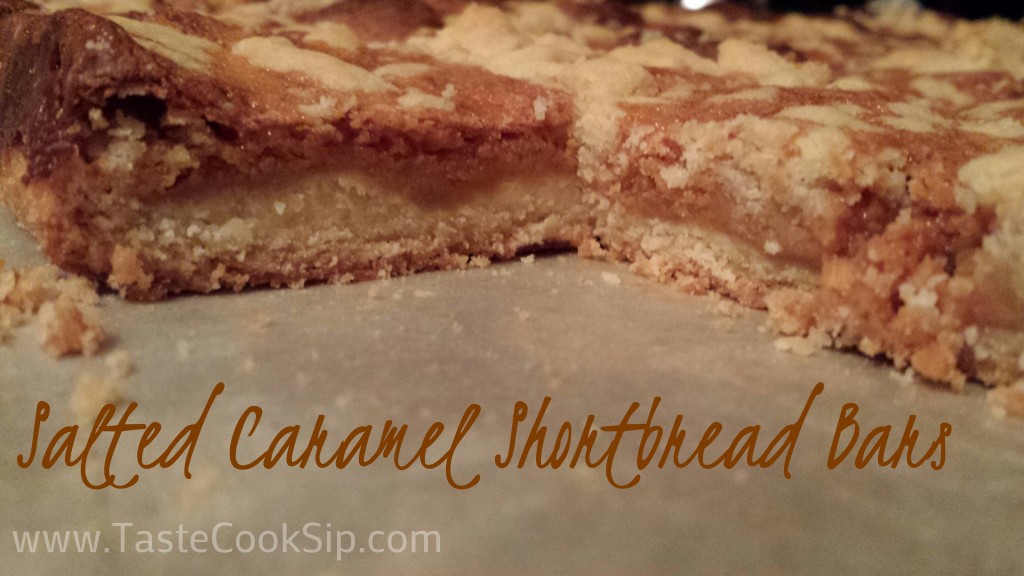 Salted Caramel Shortbread Bars

Time for preparation: 10 minutes      Time for cooking: 25-30 minutes
Number of portions: 24-30
Ingredients:
1/2 pound (2 sticks) unsalted butter, at room temperature
3/4 cup sugar
1 teaspoon pure vanilla extract
2-1/3 cups all-purpose flour
1/2 teaspoon kosher salt
1 can (14 oz.) FAT FREE sweetened condensed milk
½ pkg. (4.5 oz.) Werther's Original Baking Caramels, unwrapped*
1 1/2 tsp Maldon Sea Salt Flakes
Optional: ½ cup chopped walnuts
Instructions:
Preheat oven to 350°F.
Beat butter in the bowl of an electric mixer on medium to high speed until combined. Add sugar and kosher salt; beat until combined, scraping sides of bowl occasionally. Sift in the flour, on low speed until combined. Press two-thirds of the crust mixture into the bottom of an ungreased, 13x9x2-inch baking pan; set aside.
Microwave the Fat Free sweetened condensed milk and Werther's Original Baking caramels in a microwave-safe bowl on HIGH 2½ minutes or until melted, stirring after 1½ minutes. Stir in Maldon Sea Salt Flakes and chopped nuts, if using. Spread the hot mixture evenly over the unbaked crust. Crumble remaining crust mixture over Salted Carmel. Bake 25 to 30 minutes or until the shortbread crumble is golden. Cool in pan, on a wire rack. Cool bars thoroughly before cutting.
*Werther's Original Baking Caramels can be found in the baking section of your grocery store, they are much more buttery and toffee-candy tasting, than regular caramels. The Baking Caramels have plain white wrappers, not the foil wrappers of the Werther's Caramels in the candy section. They also have a much different taste and consistency than the candy, which allows them to bake nicely and remain a bit soft after the bars have cooled.
Lisa's Cookie Swap 101
Cookie swap works on the theory of it's much easier to bake a bunch of one cookie, than a bunch of different cookies. A For our swap, a "Cookie" can be a cookie, bar, brownie, candy, fudge, etc.
Bake several dozen of the same type of cookie (this year it was 6 dozen) and divide them up into the designated quantity (this year it was 6 cookies per bag, box or ziptop bag) for each person to take home. All items in decorative packaging, please place in ziptop bag, prior to keep things fresh!
At the end of the swap, each person gets to take home a nice quantity of many  different cookies. (Last year we had 12 different kinds of cookies!)
You may then:
a) Pig out on them!
b) Save them for the upcoming holiday's entertaining. Some cookies freeze wonderfully!
c) Box them up and gift them!
No later than ONE week prior to the swap, please email your recipe to the host to be included in the cookie swap recipe booklet! The booklet makes a nice keepsake and that way everyone has a copy of every recipe.
[contact-form][contact-field label='Name' type='name' required='1'/][contact-field label='Email' type='email' required='1'/][contact-field label='Website' type='url'/][contact-field label='Comment' type='textarea' required='1'/][/contact-form]
I enjoy writing about and participating in the food, wine and culinary scene in Central FL in my off hours. I started Orlando Uncorked, a local non profit wine education group, to promote the approachability of wine and donated our event proceeds to local area charities. The popular wine tasting events grew into structured wine classes and finally, food and wine writing for Orlando Home & Leisure Magazine and The Seminole Chronicle. Thanks for stopping by and if you'd like to join in on my fun, follow me on Twitter, Instagram, Untappd, Drync & Vivino @WineChix . Cheers!
4 Comments