February 13, 2015 | Posted in:Special Events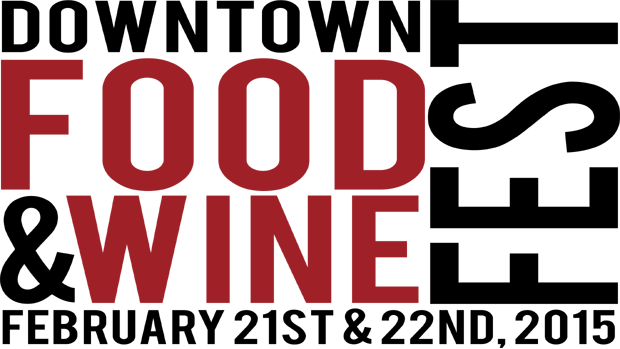 Downtown Orlando is rolling out the red carpet for the Downtown Food & Wine Fest on February 21 and 22nd, 2015. Headlining this years two day Downtown Food & Wine Fest concerts are fan favorites Lifehouse and Loverboy, so whether you are a child of the 80's or modern rocker of the 90's, expect a great time. The concerts are included with festival admission, tickets may be purchased online here and there is a full listing of all of the music acts here.
For a complete Downtown Food & Wine Fest "How To", check out our recap from last year, with some of our favorite bites from the 2014 Downtown Food & Wine Fest. Tip: We purchased the popular Wine Taster's Club pass, which allowed a sampling of 5 wines for $15.00. This year, this great value is only online available online with purchase of your ticket!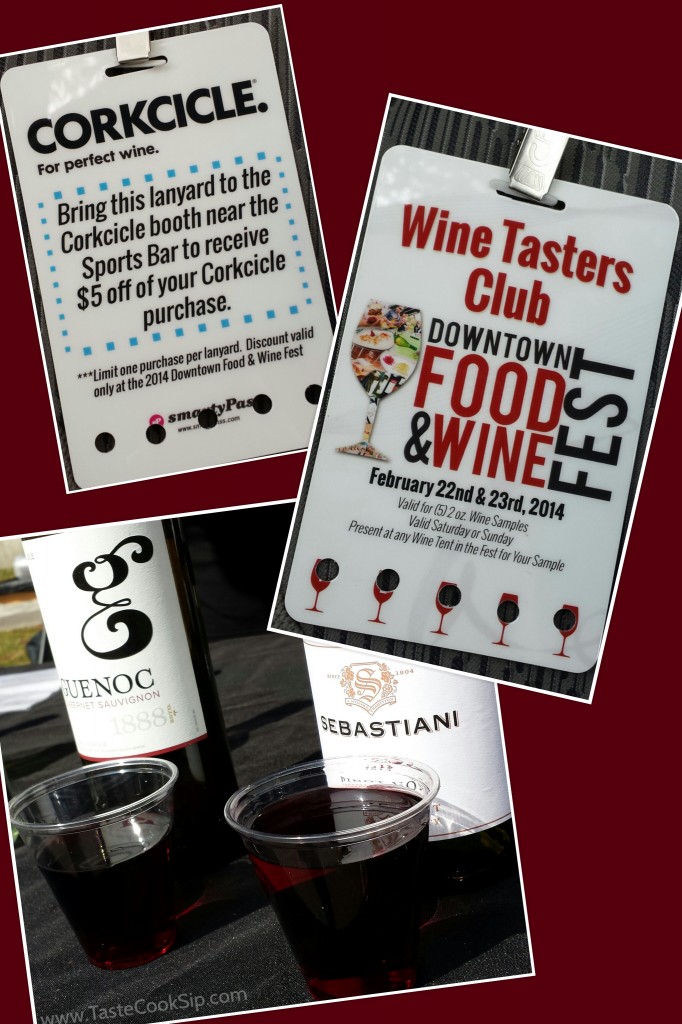 A full list of the 2015 food vendors and their menus are posted here; we were happy to see that Christner's Prime Steak and Lobster will once again fire up the grill to tempt us with their delicious fare. We are still remembering the steak and ahi tuna split plate they offered last year, which is on their menu for this year along with Beef Kabob w/ Mushrooms and Ahi Tuna w/ Mushrooms.
Likewise, Sushi House of Orlando is sure to please with their fresh and creative cuisine. We hope they also bring their flavored snow this year! The fruit flavored ice was shaved to order, so refreshing and provided entertainment to passersby. This year they are scheduled to bring an impressive aray of food including Volcano Roll, Chicken Sticks, Fusion California Roll, Tuna Wrap, Lava Sushi Roll and a Gyoza Dumpling.
Be sure to put local favorite and last years Best Dessert winner, The Smiling Bison, on your list to taste. The popular brick and mortar started as a food cart specializing in house-made sausages. They've been busy serving up great craft beers, tasty food (including brunch) and love to pull out their trusty food cart. You can bet we'll be by to try their Peanut Butter Pretzel Bread Pudding!
The busy festival runs Saturday from noon to 9.00pm and noon to 7:00pm on Sunday. Two day passes, VIP tickets and regular 1 day admissions may be purchased in advanced online. Keep the Downtown Food & Wine Festival parking information and map handy, to know what the best parking is for you. Cheers!
The 2015 Downtown Food & Wine Fest
Entrances on the corner of N. Rosalind Ave./E. Robinson St. and
E. Robinson St/N. Summerlin Ave.
Saturday, February 21, 2015 noon – 9:00PM
Sunday, February 22, 2015 noon – 7:00PM
I enjoy writing about and participating in the food, wine and culinary scene in Central FL in my off hours. I started Orlando Uncorked, a local non profit wine education group, to promote the approachability of wine and donated our event proceeds to local area charities. The popular wine tasting events grew into structured wine classes and finally, food and wine writing for Orlando Home & Leisure Magazine and The Seminole Chronicle. Thanks for stopping by and if you'd like to join in on my fun, follow me on Twitter, Instagram, Untappd, Drync & Vivino @WineChix . Cheers!
1 Comment